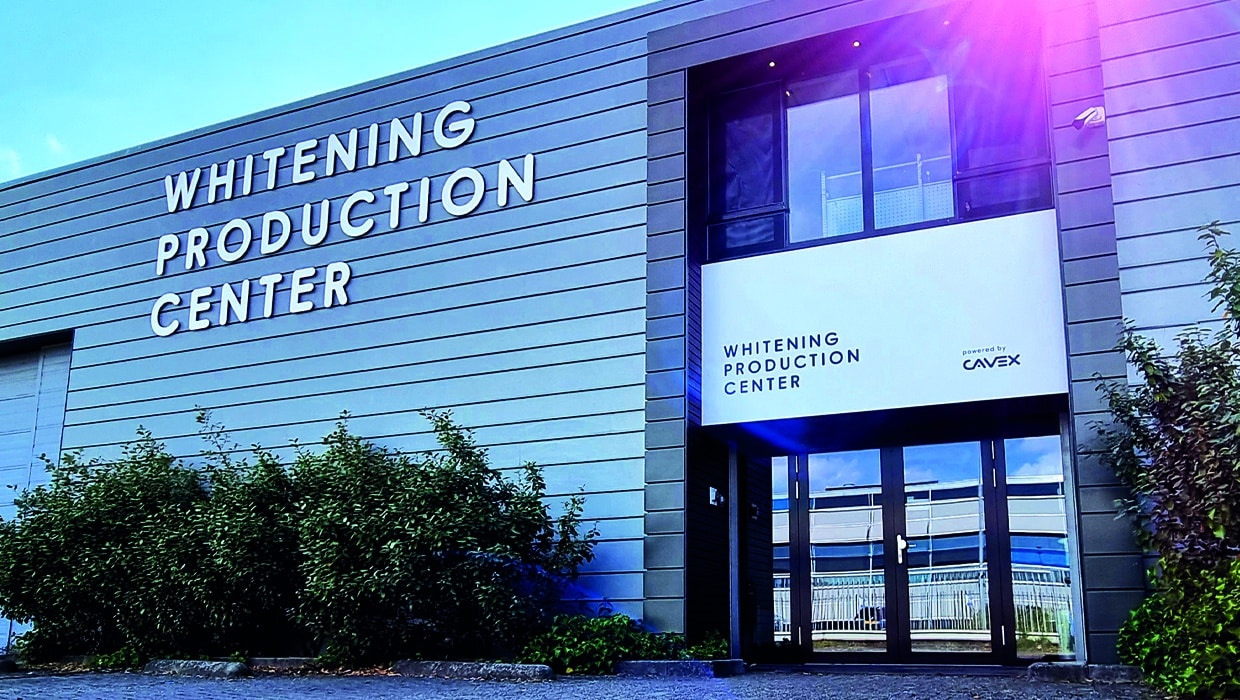 In just over ten years Cavex has become one of the largest manufacturers of whitening products in Europe.  With our unique whitening gel formulas as the driving force, the whitening portfolio has expanded into a complete range to meet the growing demand for beautiful, naturally white teeth.
Unique whitening gel
 Cavex whitening gels are fast, effective, and safe.  In addition to the widely used carbamide peroxide, we have developed unique whitening gels that do not need to be stored refrigerated.
An example of this is Hydrogen Peroxide Superior. This unique whitening gel has been completely developed and patented by Cavex. The technique we used for this ensures that pure hydrogen peroxide remains stable by encapsulating it. Therefore, Hydrogen Peroxide Superior does not need to be kept in the refrigerator.
Features of our whitening gel:
Effective and safe with excellent whitening results
Stable at room temperature (HPS and PVP)
Minimal sensitivity and pH neutral
Various hydrogen  peroxide percentages
whitening production center
Ten years ago we started producing whitening solutions in our factory in Haarlem. The first whitening gels were produced from a small production unit. Development continued and due to the enormous growth that followed, production space had to be added.
This resulted in a completely new production facility: The Cavex Whitening Production Center. This state-of-the-art production facility houses the machinery to assemble, fill and label our whitening pens. It also incorporates increased warehouse capacity. This enables us to further scale up whitening production and continue to develop premium whitening solutions with maximum efficiency.
The future of whitening
We expect strong growth within the whitening market in the coming years. More and more people want natural white teeth and are willing to invest time and money to achieve this. Thanks to the latest whitening techniques, a radiant smile is now within reach for everyone. That is why we at Cavex continue to innovate in the field of whitening with revolutionary solutions. But we also continue to expand our Oral Care range to contribute to optimal oral health. Both patients and dental professionals can rely on us to make a perfect impression.
More information
Would you like more information about our whitening solutions? Click here to go to our full assortment. You can also contact us to discuss the possibilities.