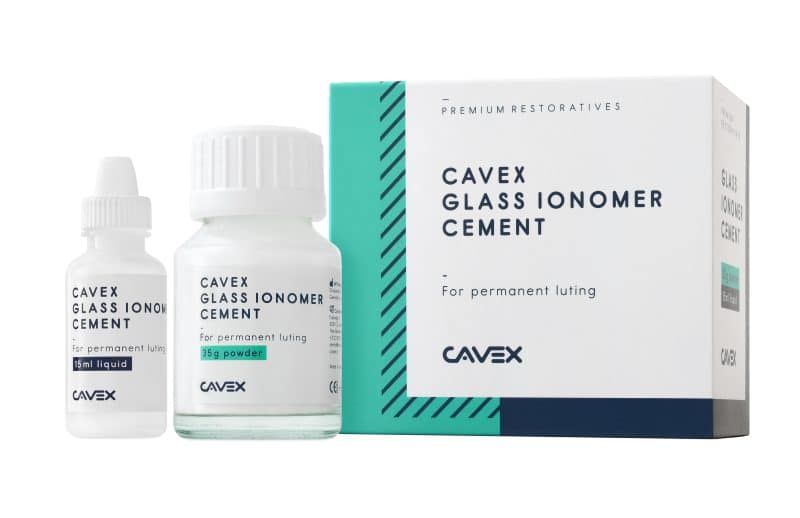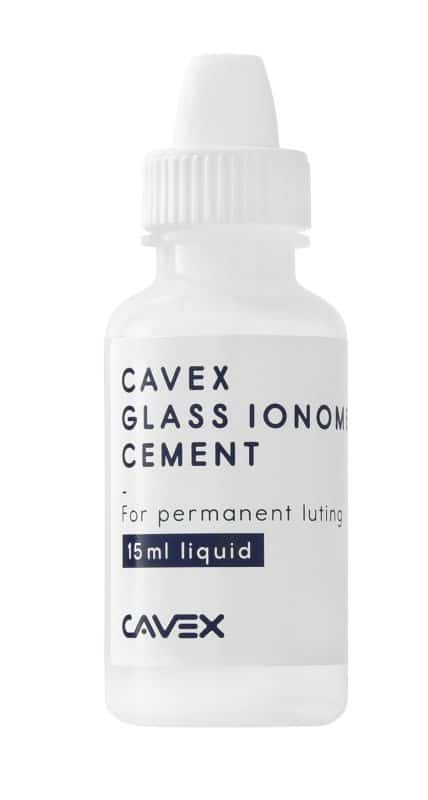 Cavex Glass Ionomer Cement
Cavex Glass Ionomer Cement is a high-quality dental cement for the crown- bridge- and inlay- cementation. Prepare the cement by gradually adding small amounts of powder to the fluid and mix to enhance absorption. Formulas of both powder and liquid are developed and optimized to attain a high-quality luting agent with aesthetic properties.
More information about this product? Download the brochure below. Visit our distributor's page to discover where the product is available.
Features
Biocompatible
Optimal dental tissue adhesion
User-friendly processing- and curing-time
Increased compressive and tensile strength
Radiopaque
No over-acidification
5.5-year shelf life
Assortment

Brochures

Product info

MSDS