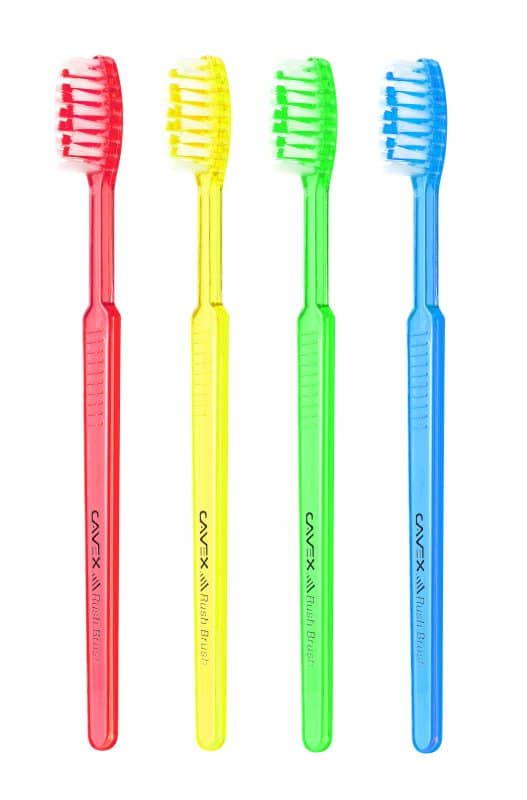 Cavex Rush Brush
The Cavex Rush Brush allows patients to brush their teeth easily and quickly on the go. The toothbrush is immediately ready for use and no toothpaste is needed. The brush is invisibly coated with fresh, fluoride-free toothpaste.
The small brush head reaches every area in the mouth and the soft, rounded bristles are safe for the gums. Also, the toothbrush is packaged in a plastic wrapper. This makes the brush easy to take anywhere while maintaining optimal hygiene.
More information about this product? Download the brochure below. Visit our distributor's page to discover where the product is available.
Features
Impregnated with toothpaste
Hygienic packaging
On-the-go solution
Fresh mint flavor
Safe, soft brush
Small brush head for optimal precision
No information available.
Assortment

Brochures

Product info
| Art. nr. | Description | Contents |
| --- | --- | --- |
| HA090 | Cavex Rush Brush assorted (red, green, blue, yellow) | 100x Brush |